Posted on | June 14, 2012 | 35 Comments
These banners are free to use. You can copy + paste the codes in your blog. They are made from my own drawings with meaningful quotable quotes from famous people. Enjoy!
Basically the size is square 250 x 250 pixels but if you want a smaller size, please adjust the size value. To be on the safe side, copy the codes and paste it onto notepad program. Copy from notepad and paste it onto your blog. This way it will clear up all text formatting from my post editor.
Other banners (quotable quotes, Hari Raya, etc) can be found here: BLOG BANNERS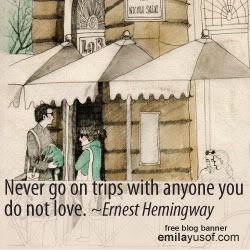 Source code:
<a href="http://emilayusof.com/category/blog-banner/"><img src="http://i448.photobucket.com/albums/qq205/emilayusof/travelq01.jpg" alt="get your free blog banner at emilayusof.com" width="250"></a>
Source code:
<a href="http://emilayusof.com/category/blog-banner/"><img src="http://i448.photobucket.com/albums/qq205/emilayusof/travelq02.jpg" alt="get your free blog banner at emilayusof.com" width="250"></a>
Source code:
<a href="http://emilayusof.com/category/blog-banner/"><img src="http://i448.photobucket.com/albums/qq205/emilayusof/travelq03.jpg" alt="get your free blog banner at emilayusof.com" width="250"></a>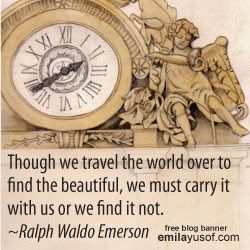 Source code:
<a href="http://emilayusof.com/category/blog-banner/"><img src="http://i448.photobucket.com/albums/qq205/emilayusof/travelq04.jpg" alt="get your free blog banner at emilayusof.com" width="250"></a>
Source code:
<a href="http://emilayusof.com/category/blog-banner/"><img src="http://i448.photobucket.com/albums/qq205/emilayusof/travelq05.jpg" alt="get your free blog banner at emilayusof.com" width="250"></a>
Source code:
<a href="http://emilayusof.com/category/blog-banner/"><img src="http://i448.photobucket.com/albums/qq205/emilayusof/travelq06.jpg" alt="get your free blog banner at emilayusof.com" width="250"></a>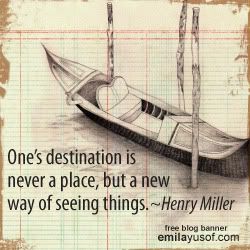 Source code:
<a href="http://emilayusof.com/category/blog-banner/"><img src="http://i448.photobucket.com/albums/qq205/emilayusof/travelq07.jpg" alt="get your free blog banner at emilayusof.com" width="250"></a>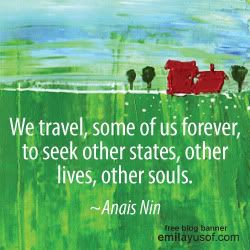 Source code:
<a href="http://emilayusof.com/category/blog-banner/"><img src="http://i448.photobucket.com/albums/qq205/emilayusof/travelq08.jpg" alt="get your free blog banner at emilayusof.com" width="250"></a>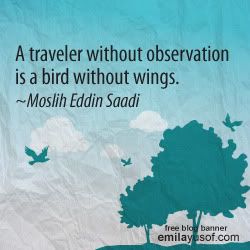 Source code:
<a href="http://emilayusof.com/category/blog-banner/"><img src="http://i448.photobucket.com/albums/qq205/emilayusof/travelq09.jpg" alt="get your free blog banner at emilayusof.com" width="250"></a>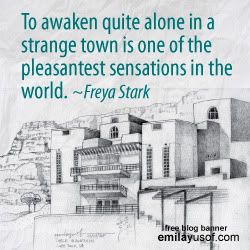 Source code:
<a href="http://emilayusof.com/category/blog-banner/"><img src="http://i448.photobucket.com/albums/qq205/emilayusof/travelq10.jpg" alt="get your free blog banner at emilayusof.com" width="250"></a>
Comments
35 Responses to "10 Top Travel Quotes and Blog Banners"